COGITE
ASSISTANCE TO PUBLIC UTILITIES, DONORS, DEVELOPMENT BANKS, GOVERNMENTS, NATIONAL, REGIONAL AND INTERNATIONAL AGENCIES, …
Assistant to Contracting Authority, Project Management Assistance
WHO ARE WE ?
The COGITE multi-disciplinary teams offer their public clients a wide and full range of services to provide them with assistance throughout their ideas.
Our values are Passion, Motivation and Expertise.
OUR MISSION
To provide and bring you with global support.
We provide with a high-level global assistance, for a better knowledge of your public services operations and management of your assets.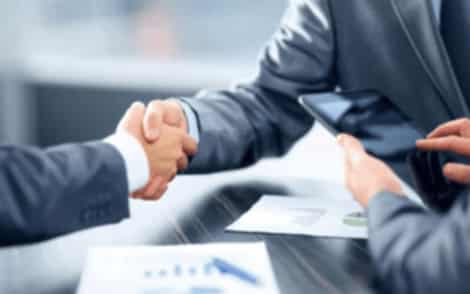 OUR METHODOLOGY
Expertise, availability and knowledge.
We bring our expertise and know-how for the management of your public services.
Listening, analysis, advice, negotiation, support and decision making are our key words to better meet your requirements.
TO ASSIST YOU IN DECISION MAKING
OUR TEAM
Customers satisfaction is directly linked to the skills of our staff.
"OUR TEAM OF EXPERTS HAS EN EXTENSIVE EXPERIENCE WITH PUBLIC AND INSTITUTIONAL ENTITIES IN FRANCE, IN OVERSEAS TERRITORIES AND AT INTERNATIONAL LEVEL."
REFERENCES
Some of our clients…
Apply now!
Recruitment is a success key of COGITE SAS and guarantees the quality of its services.
COGITE SAS is a company on a human scale that offers its employees the opportunity to evolve in a friendly and dynamic work environment. COGITE SAS pays particular attention to the working conditions of its employees and ensures the professional and personal development of its consultants.
If you are passionate, pragmatic, curious and have good interpersonal and listening skills, submit your spontaneous application (CV and Letter of Motivation) and we will study it carefully.
CONTACT
To answer your questions and satisfy your requests
COGITE SAS (Head Office)
316 rue Henri Becquerel
11400 CASTELNAUDARY
Telephone: +33 (0) 4 68 60 71 00
Fax: +33 (0) 4 68 60 43 80
Email
contact@cogite-sas.com
COGITE SAS (Toulouse)
Futuropolis, 4 rue Maryse Hilsz
31500 TOULOUSE
Telephone: +33 (0) 4 68 60 71 00
Email
contact@cogite-sas.com
COGITE SAS (Aix)

Centre d'Affaires Actimart, Bureau 203, 1140 rue Ampère
13290 AIX EN PROVENCE
Telephone: +33 (0) 4 68 60 71 00
Email
contact@cogite-sas.com
COGITE SAS (Paris)

20 boulevard Sébastopol
3ème étage
75004 PARIS
Telephone: +33 (0) 1 42 78 58 52
Fax: +33 (0) 1 85 08 51 87
GSM: +33 (0) 6 70 88 40 54
Email
contact@cogite-sas.com